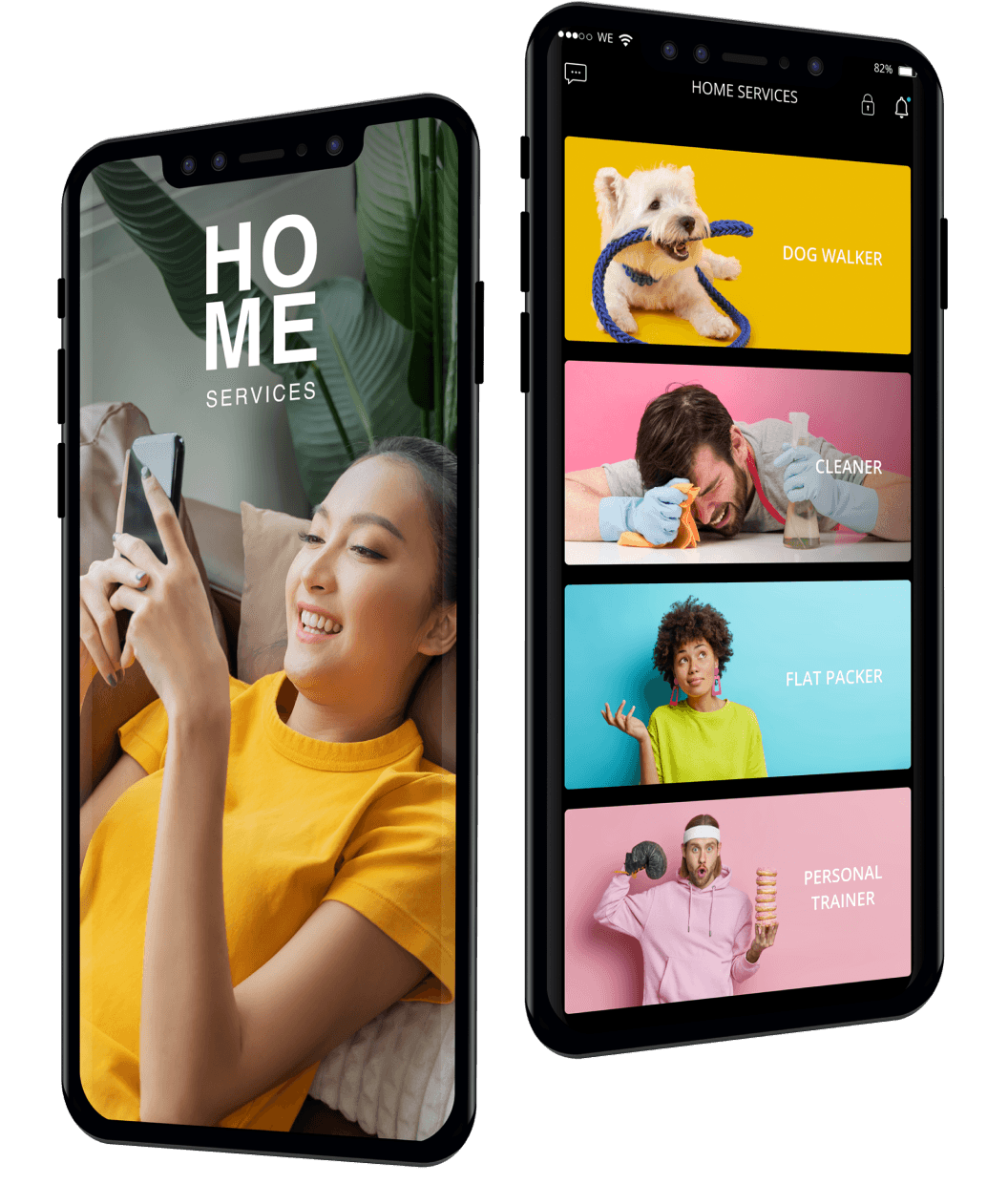 Convenience
is now
a Luxury.
Convenience is now
a Luxury.
WE Wumbo's Home Services is luxury conveniences at your fingertips when and where you need it, giving you more time for you!
Our powerful, yet easy to use App unlocks the power of hyperlocal Service Providers for residents to book a trusted cleaner, removalist, flat packer, personal trainer, dog walker and so much more..
Service at Your Fingertips.

Make A Job Enquiry
Providing job details is simple. Write a quick job description. Or even better, take photos of the job you need.

Find Vetted Nearby Service Providers
Connect with vetted professionals who are nearby and ready to help. Choose a service that meets your needs!

Keep Track of Your Job
Track your service provider to the door. Get status updates and stay in the loop every step of the way.

Pay Instantly Through The App
We've made paying for your job easy and secure. Pay instantly through the App or choose to pay in person if you prefer.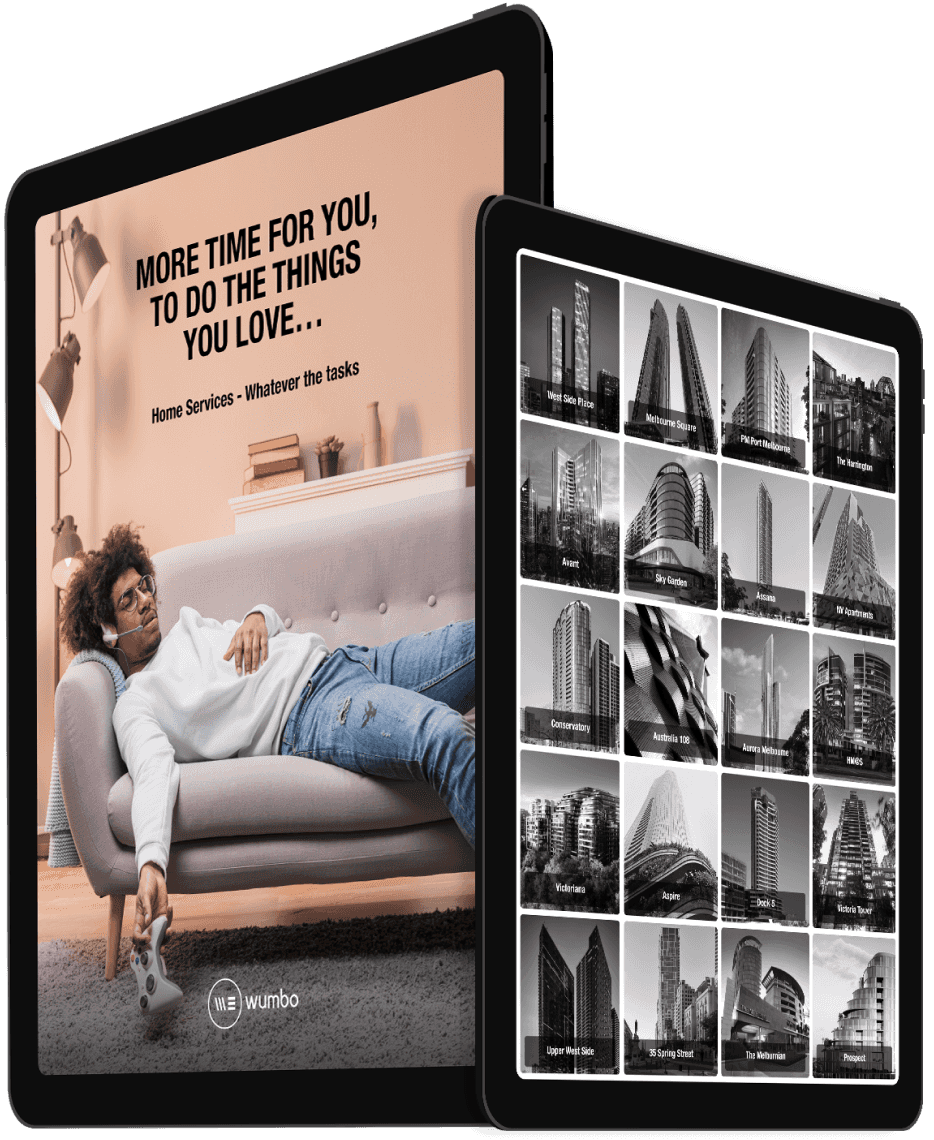 Grow Your
Local
Business.
Grow Your Local
Business.
Join WE Wumbo's Home Services, powered by Too Ezy, to expand your business reach to some of Australia's most premium buildings.

Our residents will discover, request and pay for your services with a touch of a button within the WE Wumbo App, increasing your new business, service delivery and management efficiency.
ALL IN ONE ADVANCE PLATFORM.
Lead Generation
Always-on lead generation via the Too Ezy network.

Payment
Accept card payments and record cash payments easily.

Live Chat
A conversational tool to easily communicate with customers.

App Splash Screen
Give your customers a first point of call to contact your business.

Integration
Integrate with existing job management platforms.

Marketing
Market to your customers with push notifications and email.

Tracking
Give your customers a tracking link to enable them to see you in real time.

Staff Management
Manage your service staff and see them on a live map.
Let's work together.
ONE OF OUR TEAM MEMBER'S WILL BE IN TOUCH.